You can add credit card payments to an eCommerce website built on WordPress. And it's super simple. You can quickly sign up for WooCommerce to create an eCommerce site on WordPress.
WooCommerce has multiple options to accept payments (credit card/ debit card) using various payment methods.

The best part is adding credit card payments to WordPress online stores through the WooCommerce setup wizard.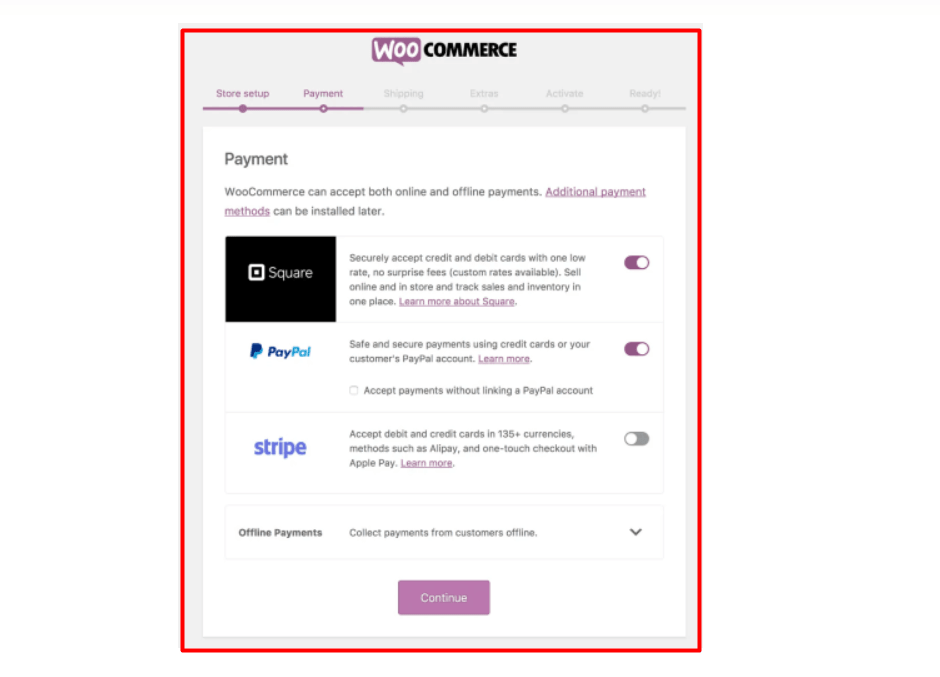 You create your Stripe account, enable Stripe payments in the setup wizard, and connect the WooCommerce store to your Stripe account.